Event Venue
Hotel Estelar Windsor House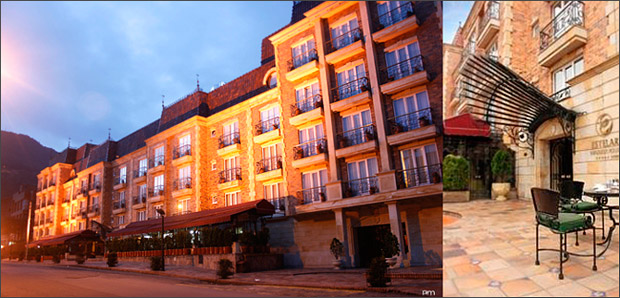 Hotel Estelar Windsor House belongs to the Superior Line of Hotels Estelar, it´s rated with five stars and situated in the exclusive neighbourhood of the Park 93 in Bogotá. This park is the only public place of the capital that´s used like a point of getting together and to enjoy cultural events. It´s surrounded with the best brand shops and delicious restaurants.
Windsor House offers to its guests and visitors a full service according to their business activities. There is a Business Centre, where you can work peacefully and concentrated. Furthermore you have cost free internet- connection in all rooms.
Accomodations
We recommend participants to stay at Hotel Estelar Windsor House for convenience. We have negotiated a special rate for ICN Merger Workshop guests. Below you can also find some other hotel suggestions, all of which are walking distance from the event venue.
Hotel Estelar
Windsor House
Rates
Superior Standard Room
Single Occupancy:
$145 USD + 10% tax
Double Occupancy:
$161 USD + 10% tax
Both rates include breakfast buffet, and unlimited WIFI
To access the special rate please contact: Luis Miguel Piedrahita, luism.piedrahita@hotelesestelar.com or reservas.bogotanorte2@hotelesestelar.com
Please mention that you will be attending the ICN Merger Workshop organized by the Superintendencia de Industria y Comercio.
For those who would prefer to stay somewhere else, we recommend the following hotels:
Hotel Estelar Parque de la 93
Rates
Business Type Rooms:
Single Occupancy
$191 USD + (10% tax)
Double Occupancy
$217 USD + (10% tax)
These rates include breakfast and Unlimited Internet Access
Note: Please inform that you will be attending the event of the Superintendencia de Industria y Comercio.

Holiday Inn Express Parque 93
Rates:
Standard King/Queen:
$188 USD + 10% Tax
Junior King:
$205 USD + 10% Tax
For reservations please contact Gloria E. Rodriguez B. – Mobile +57 310 244 7028 – e-mail: grodriguez@oxohotel.com or reservas@oxohotel.com
Note: Please inform the hotel that you will be attending the event of Superintendencia de Industria y Comercio
Hotel de la Ville
Rates:
Single Room:
$105 USD
Double Room:
$123 USD
To access special rates, please contact MAYERLI RUBIO at: ejecutiva1@hotelesdelaville.com.co
Please mention that you will be attending the event of Superintendencia de Industria y Comercio